50mm 75mm High Iron Material LED Panel surface mounting frame
Product Detail
Product Tags
Product Features
Except for aluminum surface mounting frames we sell best, here you will find more cost-effective iron material surface mounted frames for the assembly of your LED panels. If the room to be illuminated does not have a system ceiling, it is still possible to install the LED panels with our top mounted frames. The frames are 50mm and 75mm high. This gives you space to mount the supplied LED panel driver on the panel. The frames are available in different sizes and in the colours white. You will receive the frames including fixing material.
We provide surface mounted frames for all over LED panels. Usually, LED panels are built into a suspended ceiling. If you do not have a suspended ceiling, but a ceiling made of plasterboard or concrete for example, you can still place the LED panels by installing our iron surface mounted frame. There is no need to make a cut-out in the ceiling because the frame is placed against the ceiling. If you don't want to mount the panels to the ceiling you also have the option of installing the LED panels on the wall. Surface mounted frames give you the entire flexibility to install LED panels on any surface. It is also a modern and professional way to create an unique lighting experience.
LED panel surface mounting frames in different sizes
At Eastrong lighting, we offer LED panels in many different sizes. The surface mounting frames are available for all sizes : 
- LED panel surface mounting frame 60×60
- LED panel surface mounting frame 62×62
- LED panel surface mounting frame 30×30
- LED panel surface mounting frame 30×60
- LED panel surface mounting frame 30×120
- LED panel surface mounting frame 60×120
The surface mounting frames are made of iron, which is more economical compared with aluminum LED panel frames. The driver can be hidden in these frames. The surface-mounted frames are max 75mm high, which leaves enough space to mount the driver on backlight panels and edgelit panels.
How to install your LED panel surface mounting frame
The LED panel frame consists of 4 parts. The first step is to screw the two sides of the LED panel frame to the ceiling. When you have done this, you can then screw one of the other two parts. The LED panel can now be slid into the frame. Then you can screw on the last part. You can use the long screws and white plugs.
When you order a build-on frame, this is without the LED panel. You have to order this separately.
Dimension
| | | | |
| --- | --- | --- | --- |
| LED Panel Size(mm) | Length(mm) | Width(mm) | Height(mm) |
| 595×595 | 600 | 600 | 50/75 |
| 620×620 | 625 | 625 | 50/75 |
| 295×295 | 300 | 300 | 50/75 |
| 295×595 | 300 | 600 | 50/75 |
| 295×1195 | 300 | 1200 | 50/75 |
| 595×1195 | 600 | 1200 | 50/75 |
Application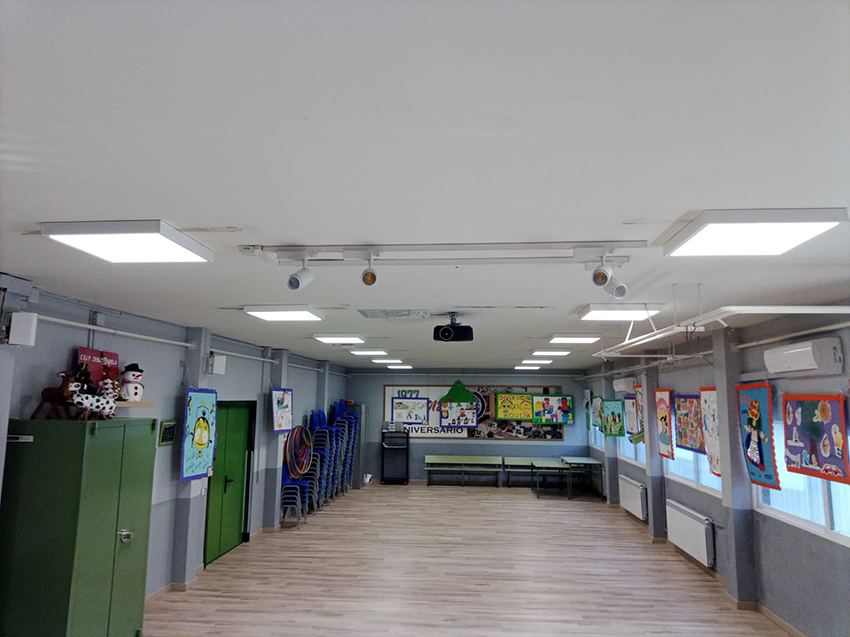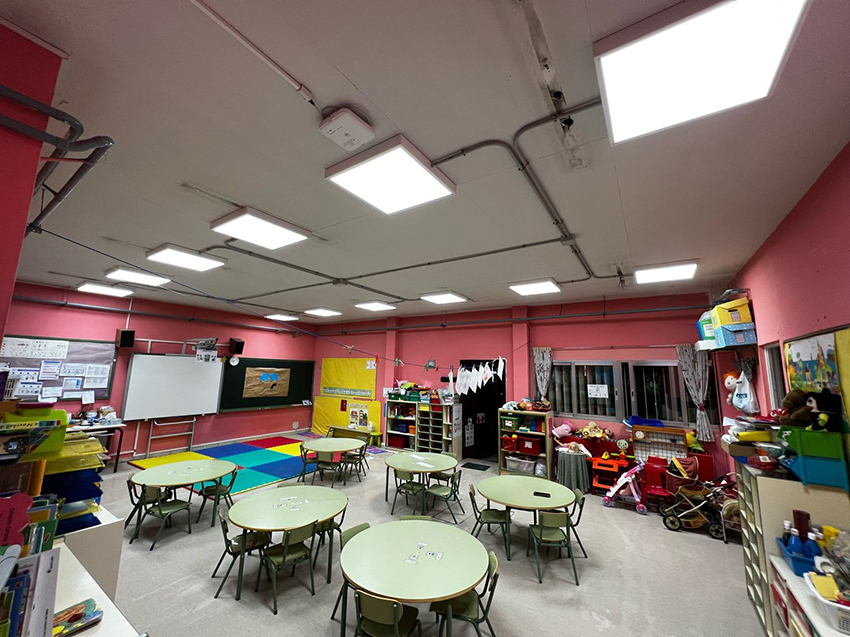 ---
Next:
Factory source 2FT 4FT 5FT 8FT LED Tri-Proof IP65 Batten Vapor Tight Light with 0-10V Dimmable Motion Sensor Emergency Battery Triproof
---
Write your message here and send it to us